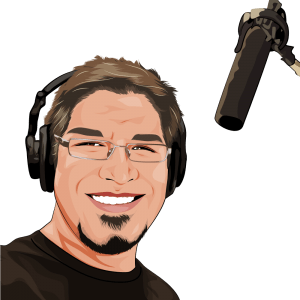 Want to interview Joshua for a podcast or radio interview?  He's only an email away!
Interviews:
Press Releases:
In the News:
Launched the new independent "Voices In My Head Blog" on 7.11.22 - check it out!
My fourth book, "Running a Successful Voiceover Business" makes the list of "9 Training and Technique Books Every Voiceover Actor Should Read" at Backstage!
Released "How Do I Get Started In Voiceovers?" book on 12.17.21.  More info here.
Presenting for VO Atlanta 2022 in my own Breakout Session entitled "Voiceovers and Blogging: They Go Together Like Peanut Butter & Jelly!"
Participating in Online Casting Panel at VO Atlanta 2022
Presented for "Fighting the Imposter: The Voice Actor Experience" with Kickstart Into VO's on Thursday 11.4.21.
Released "Voiceovers: A Super Responsibility" - the final book in my trilogy, on 10.12.21.  Check out the trilogy!
Released "Running a Successful Voiceover Business" book on 3.25.21.  More info here.
Presented for the Marc Cashman "ManKind" Benefit Webinar on 2.21.21, along with fellow voice talent Tom Aglio and Tracy Lindley - check out the follow-up news!
Launched Book 2 of the "Super Voiceover Artist" Book Series, "Voiceovers: A Super Fun Pursuit" on 2.1.21.  Check it out!
Proud to have been a judge at the 2020 SABA Audiobook Narrator Virtual Awards
Spoke at the October 2020 VoiceMasters + OneVoice's "Reinvent Yourself" virtual conference
Presented for the August 2020 One Voice virtual conference
Released "Voiceovers: A Super Business ∙ A Super Life", my first book in a trilogy, released 3.3.20.